Resources for learning and teaching with GarageBand
Songwriting in GarageBand with Musical Cryptography
Composers and songwriters have been hiding secret messages in pieces of music for hundreds of years. This unit of work uses some of those ideas to get students making music with GarageBand. There are a series of video lessons and tutorials, colourful worksheets, GarageBand files and more. It's actually one of a number of units of work using this idea - there's another based on my work Passion for symphonic winds which has notation-based worksheets. In this unit of work no notation is required.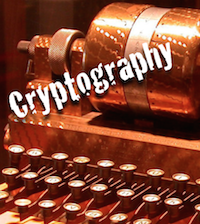 Writing Jingles in GarageBand
A unit of work for non-elective students which teaches playing primary triads in C major on keyboard and uses that skill to write simple jingles for a TV ad. Videos are provided for the steps to be completed in GarageBand.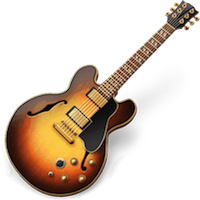 TubeRemix.com - YouTube remixed on a Mac
This actually uses more than just GarageBand - all free tools that you can use to remix, and using Kutiman's brilliant www.thru-you.com remixes of people who have videoed themselves performing and posted to YouTube as a model for student composition.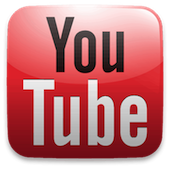 Remixing songs - When Doves Cry (updated)
A complete unit of work (5 or more weeks) for years 7 to 11 in which students study covers of and then remix the well known Prince song When Doves Cry. Included are loops for GarageBand, ready to import, as well as loops for a number of other songs if you want to get out of the 80s.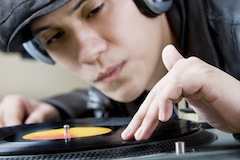 Film composition with the Ice Age 3 Trailer in Garageband
First step for budding film composers as they learn how to import a movie into GarageBand, create hit points/cues with markers, and align sounds effects using imported audio and software instruments. Also looks at changing the incidental music.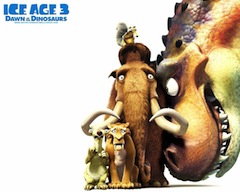 Remixular Bells
A unit of work for elective music students in which they perform a structural analysis of the opening of Mike Oldfield's Tubular Bells and then use it to reconstruct the piece from provided loops, first in GarageBand and then in Sibelius. Extends into a composition task.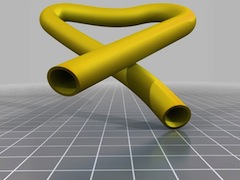 Examples of GarageBand Integration in Music Curriculum
This page summarises a few of the ways I've used GarageBand with students from year 7 to 12, including linking to some of the projects above. It was written a few years ago, so apologies if any information is out of date.
SixEightThreeFour
A piece of music for classroom ensemble. Performance class extends from improvisation into composition through GarageBand and Sibelius templates.